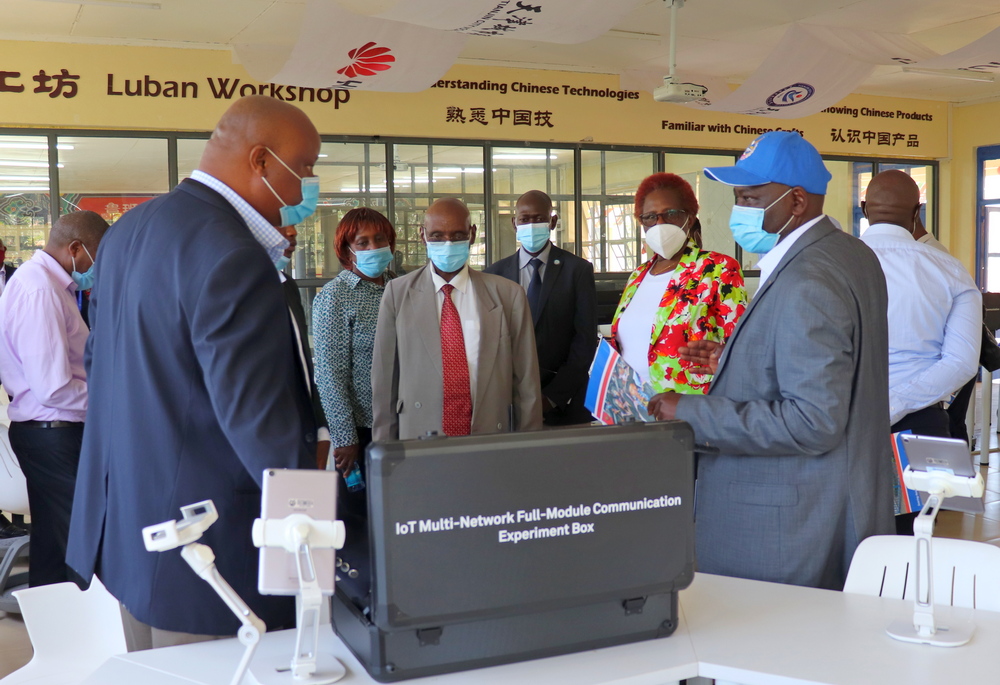 Event Description
Members of the University council led by the Chairman Dr. Jamleck Mutugi, (Ph.D) on 29th January 2021 toured various facilities and installations within the University to ascertain the depth of Infrastructure at hand.
Members of Council present were Mr. Patrick Abelle; Dr. Zipporah Mutea, Ph.D; Dr.Margaret Makumi and Mr. Richard Mativu. Others were Dr. Joyce Ngure, Ph.D (Rep. P.S, State Department of University Education) and Mr. Peter Njoroge (Rep. P.S, The National Treasury and Ministry of Planning).
Members of University Management accompanying the council were Prof. Peter Mwita, Ph.D (DVC – Research, Innovation and Linkages); Prof. Eng. Douglas Shitanda, Ph.D (DVC – Administration, Planning and Finance); Prof. Joyce Agalo, Ph.D (DVC-Academic and Student Affairs); CPA Aileen Nyatuga (Chief Finance Officer); Dr. Susan Nzioki, Ph.D (Registrar Administration and Planning) and Dr. Wycliffe Amukowa, Ph.D (Registrar Research, Innovation and Linkages).
Directors and other Head of Departments were also present in the entourage.
The Council noted with keenness the need for extra infrastructure to enhance efficient service delivery. However, they appreciated the fact that Growth of Infrastructure is anchored in the University's 2020- 2025 Strategic Plan.
Photos