MACHAKOS UNIVERSITY STUDENTS INVENT INTELLIGENT VOTING
The I-Voting (Intelligent Voting) developed by students from Machakos University is the first ever software that combines all the voting environments into one and can be applied to any environment in the world where choice is needed. I-Voting does not require additional programming or coding for it to fit into any environment, it does that on its own, thus making it self-customizable and adaptive to the individual user's needs. It does all these while being secured by up-to-date, custom-made security measures.
The I-Voting System seeks to eliminate violence in elections across the world and more so in Kenya, that often leads to destruction of property or loss of life– be it in the private and/or public sector, education institutions, the political arena etc. The I-Voting was created to be a solution to the world election problems and provide a secure, auditable, user friendly, convenient platform that is accessible to everyone regardless of his/her geographical location and could deliver results straight to the user.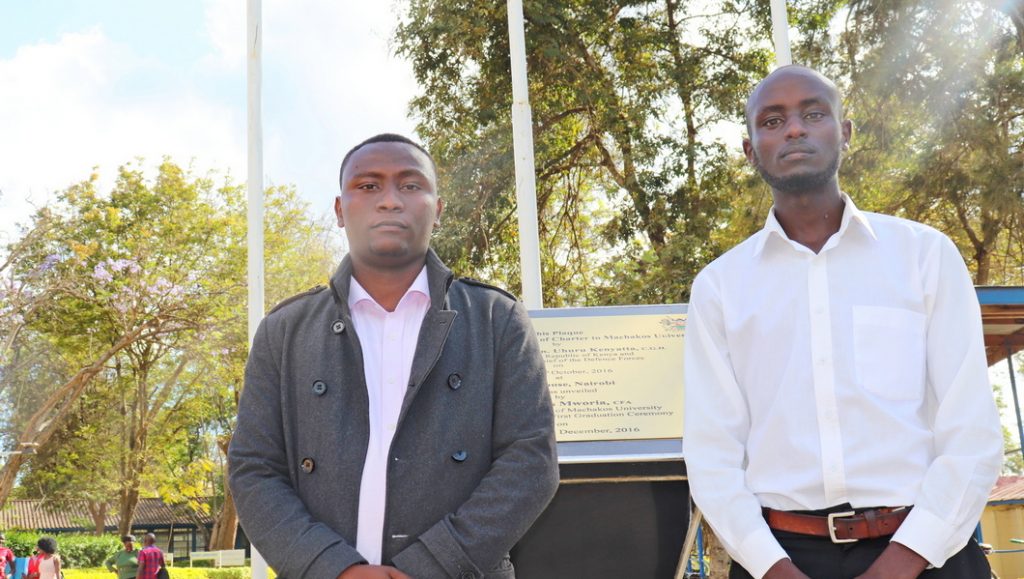 The student IT guru and the I-voting inventor, Mr. Kevin Njoroge, who was among the graduating class of 2019, was very clear on the system and stated that the technology acts as a tool for peace for it delivers a free, fair, credible and secure elections. He further stated that the I-Voting's mission, vision & objectives are aligned with the United Nation's Sustainable Development Goal number 16 – peace, justice & strong institutions. He believes that peace and inclusion are most important ingredients for a utopia to thrive.
Professor Lucy Irungu, the Vice-Chancellor, Machakos University during the 4th graduation ceremony noted that the I-Voting System is a testimony of how young people can be such innovative in order to solve societal problems. She alluded to the fact that the University's niche is now very clear and any student wanting to build a career in Engineering and Technology should consider joining Machakos University. She said that the School of Engineering and Technology produces some of the best students in Engineering and IT. Our students have distinguished themselves and "can convert any idea into practical realities using Engineering and IT knowledge", she said. She noted that for Machakos University, this is a step in the right direction in our educational sector and it is in line with the government's Big Four Agenda and Competence Based Curriculum.