The Chancellor Machakos University, Dr James Mworia's address during the 4th Graduation Ceremony held on 8th November 2019.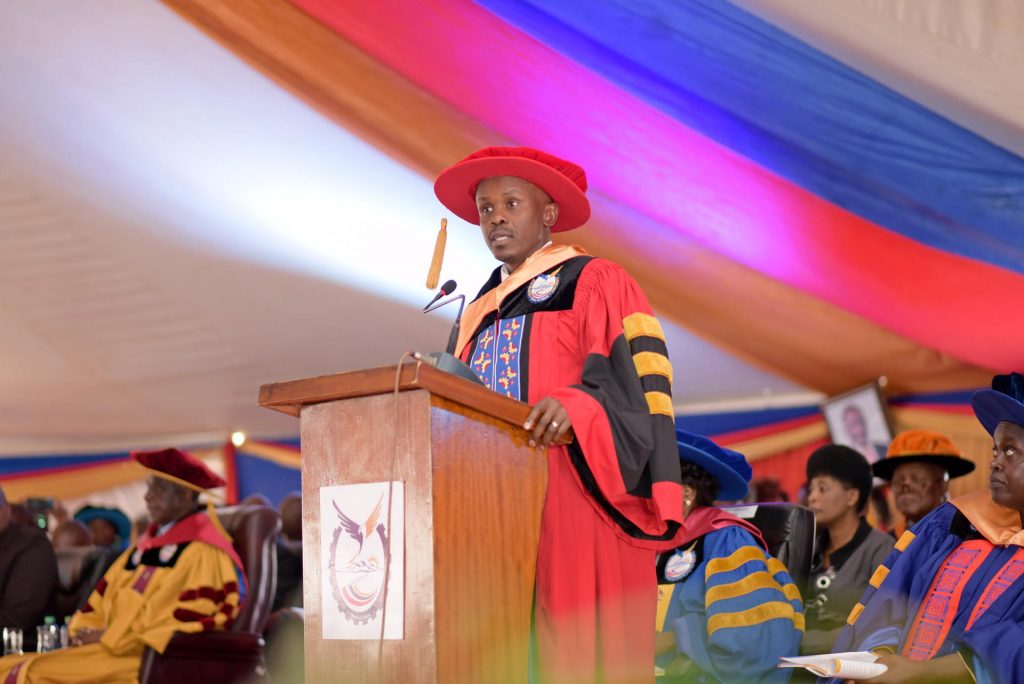 Addressing the 4th graduation ceremony at Machakos University, Dr James Mworia, the Chancellor of the University, said that the Machakos University Strategic Plan is premised on Sessional Paper No.1 of 2005. He reiterated that it is a policy framework that addresses Vision 2030 as a blue print which vouches for Research, Innovation and Technology and in line with United Nations Sustainable Development Goals (SDGs), 2015.  He said that Kenya's Vision 2030 and Sustainable Development Goals (SDGs) are meant to spur development that improves social and economic conditions of the Kenyan people. He noted that Machakos University's strategic plan seeks to address the current shift to knowledge driven economy, widening political, economic, social, technological, environmental and legal gaps, thus developing capacity for research and innovation.
The Chancellor stated that this 4th graduation theme; sustaining economic growth through innovation and technology correctly interprets the mind of the government. He said Machakos University 2019 graduating class was adequately prepared to join the rest of the Kenyans in fulfilling the country's aspirations.
Dr James Mworia's advice to graduands, was that anyone can succeed in any engagement undertaken. It all depends on one's mind set. He pointed out that there are innumerable opportunities and ideas which are not exhausted. He pointed out that we have more than enough opportunities, more than enough jobs and even better ideas are yet to come and what one needs to do is to be creative and innovative.
Dr James Mworia is the group CEO of Centum Investments and is lauded for helping hundreds of needy students of Machakos University through his Chancellor's Scholarship he founded from the inception of Machakos University.
Ceremony in Pictures