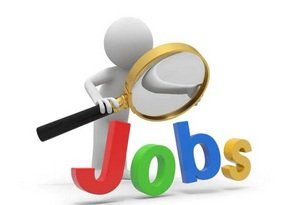 Machakos University was Chartered on 7th October, 2016 and is a successor of Machakos University College. It is Located one (1) Km from Machakos Town along the main Machakos-Wote road.
The Vision of the University is: A Prefered University of Excellence in Scholarship and Service Delivery; whereas the Mission is: To Provide Scholarly Education throughTraining, Research and Innovation for Industrial and Socio-economic Transformation of our Communities.
Machakos University invites applications from candidates who are suitably qualified and experienced with excellent credentials to fill the following vacant positions in the University:
CHIEF PROCUREMENT OFFICER – GRADE 14 (MKSU/HR/CPO/02/19) (ONE POST) RE- ADVERTISEMENT
Main Responsibilities:
1. Consolidate the annual procurement plan for the university based on departmental procurement estimates so as to offer input in development of the university's budget
2. Oversee the quarterly preparation of reports on direct procurement, procurement above 5 million, and performance contracting for use in managerial decision making.
3. Oversee the development and implementation of internal procurement policies for use in directing procurement activities in the university.
4. Participate as well as oversee the development of long term and short term sourcing strategies for the university to enable attraction and retention of reliable suppliers.
5. Develop the annual budget estimates for the department's operations for use in managing funds allocated to the department
6. Allocate work to subordinates on a regular basis as well as evaluate the same to ensure proper work distribution and optimum performance of assigned roles.
Job Requirements:
1. Masters degree in Supplies/Procurement/Business Administration or equivalent qualification, plus full professional qualification in Procurement and Supplies
2. Twelve (12) years experience, three ( 3) years of which should have been at the level of Assistant Senior Supplies/Procurement Officer Grade 13/or equivalent.
3. Membership to a Professional body
In Addition:
a) Must be computer Literate.
Application Procedure:
Applicants should submit FOUR (4) HARD COPIES and ONE (1) SOFT COPY of their application documents (i.e application letter, detailed curriculum vitae, latest payslip, academic and professional certificates-including KCSE/KCE/EACE/KACE/EAACE /KCPE) via EMAIL and addressed to hr@box5317.temp.domains.
Applicants should also attach copies of their latest payslip and addresses and telephone numbers of three (3) referees.
NB: KINDLY NOTE THAT IT IS A MUST THAT YOU TYPE IN THE REQUIRED INFORMATION IN THE JOB APPLICATION FORM AVAILABLE IN THE UNIVERSITY WEBSITE, PRINT, SIGN AND ATTACH TO YOUR APPLICATION.
Applications should be sent to:
Deputy Vice Chancellor (Administration, Planning and Finance)
Machakos University
P.O BOX 136-90100
MACHAKOS
so as to reach the Deputy Vice Chancellors (APF)s' office on or before 6th August, 2019.
Only shortlisted candidates will be contacted.
Machakos University is an equal opportunity employer and women, persons with disabilities and those from marginalized regions are encouraged to apply.